Bunch W S Co Inc
Contact Info
Bunch W S Co Inc

Free Estimates - Call Now!
1735 N 42nd St
Omaha
NE
68111

Tel: 40255 84242
Web: http://www.wsbunch.com/
Email: mtandersen@wsbunch.com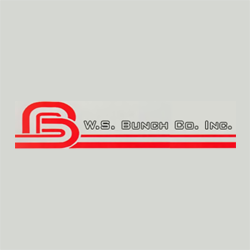 Location Map
Bunch W S Co Inc
WS Bunch Co Inc Provides Abrasive Blasting, Specialty Coatings and Painting Services in a Multi-State Area Around Nebraska.
Categories: sandblasting Keywords: Industrial Painting, Shotcrete and Refractory, Abrasive Blasting, Special Coatings, Chemical Resistant Flooring, Secondary Containment, Tank Linings
Additional Contact Information
Fax: 40255 38709
email: TJAndersen@WSBunch.Com
email: MLAndersen@WSBunch.Com

Opening Hours
Monday: 08:00 to 16:30
Tuesday: 08:00 to 16:30
Wednesday: 08:00 to 16:30
Thursday: 08:00 to 16:30
Friday: 08:00 to 16:30
Saturday: Closed
Sunday: Closed
Extended Hours and Emergency Services Are Available. Please Call.
More information
Established in: 1974
Associations: SSPC - Society for Protective Coatings, NACE - National Association of Corrosion Engineers
Languages spoken: English
Services include: Industrial Painting, Shotcrete and Refractory, Abrasive Blasting, Special Coatings, Secondary Containment, Chemical Resistant Flooring, Tank Linings