Maaco Collision Repair & Auto Painting
Contact Info
Maaco Collision Repair & Auto Painting

Bumper Paint Sale as low as $199!
8411 S. State St.
Sandy
UT
84070

Tel: 38535 15844
Web: https://www.maaco.com/locations/ut/sandy-11290/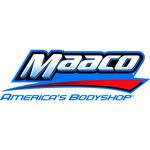 Location Map
40.598653476606
-111.88977062702
14
Maaco Collision Repair & Auto Painting
Maaco Collision Repair & Auto Painting is America's #1 body shop. Maaco repairs accident damage, dents and faded paint for drivers across the country, restoring the safety and beauty of all types of vehicles. Let Maaco transform your car with a new coat of paint, and soon you'll be driving the car you always wanted. Maaco expertly does away with dents, dings, and accidental damage. Our standards are simple: repair cars so expertly that no one can tell they were ever in an accident. We guarantee our auto body repair work. Call Maaco first for your auto body repair and auto painting needs.
Categories: auto body repair Keywords: auto body paint shop, paintless dent removal, auto body repairs, Auto Body Dent Repair
Opening Hours
Monday: 07:30 to 17:30
Tuesday: 07:30 to 17:30
Wednesday: 07:30 to 17:30
Thursday: 07:30 to 17:30
Friday: 07:30 to 17:30
Saturday: 09:00 to 12:00
Sunday: Closed

More information
Products: Auto Body Dent Repair, Auto Body Repair, Auto Painting, Paintless Dent Removal
Specialities: Auto Accident Repair, Auto Body Collision Repair, Auto Body Dent Removal, Auto Body Dent Repair, Auto Body Repair, Auto Body Repair Shop, Auto Body Shop, Auto Paint Touch Ups, Auto Painting, Auto Scratch Repair
Languages spoken: English