Fix Auto Gilbert
Contact Info
Fix Auto Gilbert

Schedule an appointment!
1625 W Sunrise Rd
Gilbert
AZ
85233

Tel: 88820 56913
Web: https://fixautousa.com/gilbert/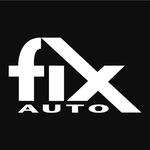 Location Map
Fix Auto Gilbert
Fix Auto Gilbert – Collision Repair, Auto Body Service, and More. Our auto body shop in Gilbert is part of America's most trusted collision repair network, Fix Auto. With over 100 auto body shops all over the USA, Fix Auto offers quality, comprehensive service. If you're in the Gilbert area and require the following services, just call today!
Categories: auto body repair
Opening Hours
Monday: 07:30 to 17:30
Tuesday: 07:30 to 17:30
Wednesday: 07:30 to 17:30
Thursday: 07:30 to 17:30
Friday: 07:30 to 17:30
Saturday: Closed
Sunday: Closed