ThriveMD | Low Testosterone Clinic, Low T, Stem Cell Therapy, HRT, PRP, & Botox
Contact Info
ThriveMD | Low Testosterone Clinic, Low T, Stem Cell Therapy, HRT, PRP, & Botox

TRT, HRT, Stem Cell and PRP in Boulder/Louisville!
1017 E South Boulder Rd
Suite C
Louisville
CO
80027
Find Us: 1017 E South Boulder Rd Suite C, Louisville, CO 80027

Tel: 72050 72850
Web: https://www.thrivemdco.com
Email: info@thrivemdco.com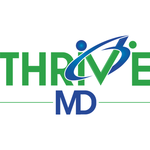 Location Map
39.9871661
-105.1303647
14
ThriveMD | Low Testosterone Clinic, Low T, Stem Cell Therapy, HRT, PRP, & Botox
ThriveMD is the premier center in the North Denver Metro and Boulder area for anyone seeking help with weight loss, Botox, hormone replacement, stem cell therapy, or PRP (platelet-rich plasma) therapy. We serve many clients based out of Boulder, Louisville, Broomfield, and Lafayette. We are proud to offer a unique blend of expertise and patient-centered care for women and men in all stages of life and health.
Categories: health services
Opening Hours
Monday: 08:00 to 17:00
Tuesday: 08:00 to 17:00
Wednesday: 08:00 to 17:00
Thursday: 08:00 to 17:00
Friday: Closed
Saturday: Closed
Sunday: Closed