Hertz Car Sales Hartford
Contact Info
Hertz Car Sales Hartford

Buy a Hertz Certified car in Hartford, Conn.
170 Weston St
Hartford
CT
06120

Tel: 86026 30415
Web: https://www.hertzcarsales.com/hartford.htm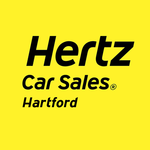 Location Map
Hertz Car Sales Hartford
Shopping for a used car should be simple and easy. At Hertz Car Sales we make sure it is! We have a variety of high quality vehicles available to drivers in the Hartford area. Our vehicles have each gone through rigorous inspections in order to receive a Hertz Certification. You can rest assured that whichever car you choose from our lot is safe and reliable. We have vehicles from top automakers including Toyota, Nissan, Ford, Chevrolet, and more. Stop in today to see for yourself how simple it can be to shop with Hertz.
Categories: new car dealers
Opening Hours
Monday: 10:00 to 20:00
Tuesday: 10:00 to 20:00
Wednesday: 10:00 to 20:00
Thursday: 10:00 to 20:00
Friday: 10:00 to 19:00
Saturday: 09:00 to 18:00
Sunday: Closed