Office Depot - Tech Services
Contact Info
Office Depot - Tech Services

Learn how our Tech Experts can help you!
531 SW Pine Island Rd
Cape Coral
FL
33991
Find Us: Corner Of SW Pine Island Rd And Nicholas Pkwy

Tel: 23982 96555
Web: https://www.officedepot.com/cm/tech-services/tech-services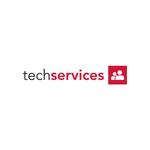 Location Map
26.64979845612
-81.987512111664
14
Office Depot - Tech Services
Expert Support. In store. In home. In office. Office Depot Tech Services offers Expert Tech Support & Repair with 1 to 1 service and no appointment necessary. From PC setups to broken cell phones, we can help! For your convenience, bring your tech to any of our store locations, or we can come to you! In addition, we offer Next-day PC repairs. Guaranteed.* Bring your PC to any store by noon and we'll have it ready for you by 6 PM the next business day.
Categories: computer services, computer repair, data recovery, computer networking, computer installations, cell phone services
Opening Hours
Monday: 08:00 to 21:00
Tuesday: 08:00 to 21:00
Wednesday: 08:00 to 21:00
Thursday: 08:00 to 21:00
Friday: 08:00 to 21:00
Saturday: 09:00 to 20:00
Sunday: 10:00 to 18:00

Pictures