OfficeMax - Tech Services
Contact Info
OfficeMax - Tech Services

Learn how our Tech Experts can help you!
328 North Highway 67
Ste 328
Cedar Hill
TX
75104
Find Us: Plaza At Cedar Hill

Tel: 46957 55436
Web: https://www.officedepot.com/cm/tech-services/tech-services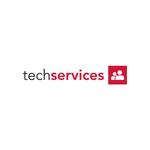 Location Map
32.5925015
-96.9406025
14
OfficeMax - Tech Services
Expert Support. In store. In home. In office. Office Depot Tech Services offers Expert Tech Support & Repair with 1 to 1 service and no appointment necessary. From PC setups to broken cell phones, we can help! For your convenience, bring your tech to any of our store locations, or we can come to you! In addition, we offer Next-day PC repairs. Guaranteed.* Bring your PC to any store by noon and we'll have it ready for you by 6 PM the next business day.
Categories: computer services, computer repair, data recovery, computer networking, computer installations, cell phone services
Opening Hours
Monday: 08:00 to 21:00
Tuesday: 08:00 to 21:00
Wednesday: 08:00 to 21:00
Thursday: 08:00 to 21:00
Friday: 08:00 to 21:00
Saturday: 09:00 to 19:00
Sunday: 11:00 to 18:00

Pictures