Crossfit Lodo
Contact Info
Crossfit Lodo

New to Crossfit? Try one lesson free. Call first.
601 W 29th Ave
Denver
CO
80202

Tel: 72027 99877
Web: http://www.crossfitlodo.com
Email: info@crossfitlodo.com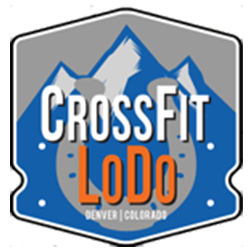 Location Map
Crossfit Lodo
Crossfit Lodo is dedicated to making Crossfit available to all levels of students. We strive to provide excellent coaching, scalable workouts and the support needed to become a true athlete. We have two locations, in LoDo and RiNo.
Categories: marketing services
Opening Hours
Monday: 05:30 to 20:00
Tuesday: 05:30 to 20:00
Wednesday: 05:30 to 20:00
Thursday: 05:30 to 20:00
Friday: 05:30 to 20:00
Saturday: 05:30 to 20:00
Sunday: 05:30 to 20:00
Closed daily from 1;00PM to 3:30PM
Payment options
American ExpressVisaCashMasterCardCheck