100% Chiropractic - Broomfield
Contact Info
100% Chiropractic - Broomfield

Enjoy our $49 first experience!
3800 W 144th Ave Suite A700
Broomfield
CO
80023

Tel: 30346 92236
Web: https://www.100percentchiropractic.com/our-locations/colorado-locations/broomfield-co/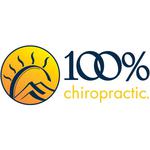 Location Map
39.9567362
-105.0380707
14
100% Chiropractic - Broomfield
When looking for a Broomfield chiropractor there are many options to choose from. At 100% Chiropractic, we promise to live by our motto of "100% Integrity, 100% Commitment, 100% Chiropractic." We help our patients see results from chronic pain, recovery from injury, & maintain wellness throughout the year.

Our Broomfield chiropractic staff cares about each patient & will take the time to figure out exactly what your body needs. We use a variety of adjusting methods and modalities to keep your body moving and help you feel 100%.

If you have been searching for a Broomfield chiropractor, please contact us at 100% Chiropractic. We provide relief, healing, and wellness for our patients and we would love to do the same for you!
Categories: chiropractors
Opening Hours
Monday: 08:00 to 11:00 and 13:00 to 17:30
Tuesday: 13:00 to 17:30
Wednesday: 08:00 to 11:00 and 13:00 to 17:30
Thursday: 08:00 to 11:00 and 13:00 to 17:30
Friday: 09:00 to 12:00
Saturday: Closed
Sunday: Closed