C&T Roof Repair
Contact Info
C&T Roof Repair

C&T Roof Repair is here for your emergency!
7130 W. 61st ave
Unit B
Arvada
CO
80003

Tel: 72037 09420
Web: http://www.candtroofrepair.com
Email: info@candtroofrepair.com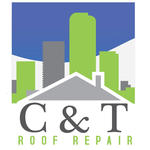 Location Map
C&T Roof Repair
C&T Roof Repair is a premier LOCAL roofing company in Arvada, Colorado. Having lived in the city for over 20 years, we're not going anywhere. This means you can count on us to back our work for years to come. Trust us with your next roof, siding or window job!
Categories: roofing consultants, siding contractors, painting contractors, gutters & downspouts, windows
Opening Hours
Monday: 08:00 to 17:00
Tuesday: 08:00 to 17:00
Wednesday: 08:00 to 17:00
Thursday: 08:00 to 17:00
Friday: 08:00 to 17:00
Saturday: Closed
Sunday: Closed

Payment options
American ExpressMasterCardVisaCheckCash